Price Excludes £350 EV Grant – Ends 31st March 2022
Charge without fuss
The Sync EV is a discreet, untethered charge point and includes most of the app features anyone would need.
Small and discreet
The unobtrusive, but smart design of the Sync EV is just one reason why it is our most popular untethered charge point.
Dimensions – H187mm x W122mm x D90mm
Weight – 1.5kg
The Sync EV also has a built-in WiFi connection to connect with the smartphone app, allowing you to schedule a charge. The WiFi connection also means the Sync EV can receive updates over the internet to fix issues or make improvements.
LED indicator
The Sync EV LED indicator helps you quickly identify the charging status of the unit, such as ready to charge, charging, or if there's an error.
Built-in earthing protection
Some charge points require the installation of a copper earth rod, or alternative device, at your property for safety reasons. But this can also add complexity and extra cost to the job. The Sync EV avoids the need for this thanks to its built-in PEN fault detection feature.
The Sync EV is capable of charging your vehicle at 7.4kW, which adds up to 30 miles of range each hour (vehicle dependent).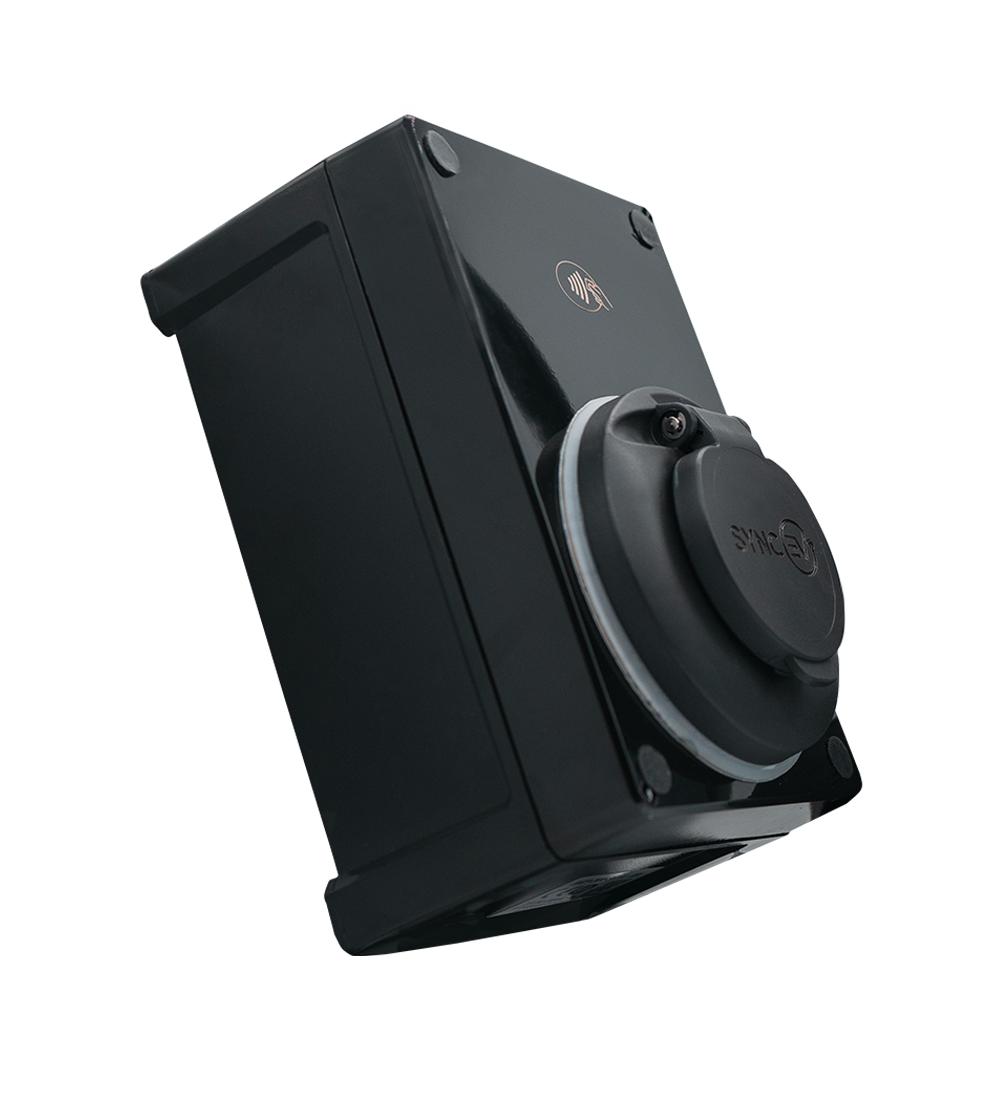 The Sync EV may be the smallest EV charger in the world, but it is packed full of useful features within its smart charging app.
Smart scheduling
Set charge schedules so your EV charges at certain times, such as when your electricity prices are low. Just choose a start and stop time to suit your needs.
If you just want your vehicle to charge as soon as your plug it in, then the Sync EV's plug and charge feature has you covered. Or you can manually tell the Sync EV to start charging your vehicle at any time from the app.
The Sync EV app lets you can monitor your charging time, energy used and estimated cost, as well as review previous charge sessions.
Adjust your charging rate
You can adjust the rate at which your vehicle charges, such as reducing the rate from 32-amps to 16-amps. Most will not need this feature, but it's a useful bonus.
Sync EV is regularly updating its app. That means improvements are made to existing features and new ones are added. In other words, your app improves with time.